Thursday, December 26, 2013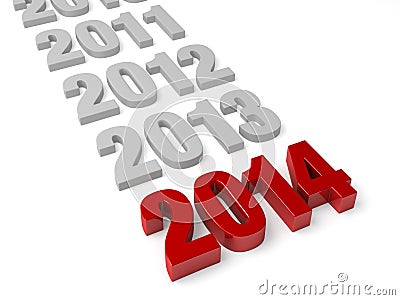 The local Wilmington DE real estate market saw an improvement in 2013, with housing prices improving, more homeowners gaining positive equity in their homes, and builder confidence on the up and up. Forbes recently released a list of predictions for the coming year and as it turns out, 2014 will be another great year for real estate in the Wilmington and Newark DE area.
More Inventory
2013's housing market saw a shortage of homes for sale in Wilmington and going forward, homebuyers will see a change in inventory numbers. According to Realtor.com, inventory has been softening since February and will continue to do so in 2014. "New construction and rising prices should bring more homes, both new and old, on to the market in 2014, helping inventory return to traditional levels," the industry insider reported.
Mortgage Rates Will Increase
Mortgage rates have been seen rising in Wilmington real estate and will continue to increase. In fact, by the end of 2014, mortgage rates will be hovering around the 5 percent range— but homebuyers should note, rates near 5 percent are still relatively low. In Forbes' list of housing predictions, a prediction is included from Zillow which suggests "rates will hit 5% by the end of 2014–well up from the 4′s and 3′s of late, but still well within normal levels."
Home Prices Will Rise
In 2014, real estate insiders Redfin and Zillow are predicting home prices will rise somewhere between 3 and 5 percent. This is a similar increase to what Wilmington homebuyers saw in 2013 where prices jumped 5 percent and in some hotspot areas in the country, more than 20 percent. This coming year, with mortgage rates increasing and more expensive home prices, the rate at which these prices climb will begin to slow and stabilize in local housing markets. This is also driven by more homeowners moving out of the underwater status in their homes and more new construction powered by builder confidence in the area.
Fewer Homeowners Will be Underwater
Again, more homeowners are regaining positive equity in their homes and this trend is set to continue through 2014. According to Realtor.com, "rising prices helped 2.5 million homeowners with underwater mortgages regain positive equity status during the second quarter of 2013," and while millions of homeowners are still underwater in their homes, that number will shrink significantly in 2014.
Ready to take advantage of the seller's market and sell your Wilmington home? Let us help you with your selling options and move closer to purchasing your next home— we even offer FREE first-time homebuyer seminars!
Katina Geralis
Wilmington, DE Real Estate Expert
Keller Williams Realty
Wilmington Real Estate
Wilmington Homes for Sale
Visit My Website
Contact Me
Find me on Facebook