Thursday, September 19, 2013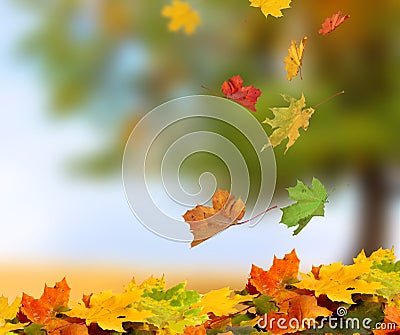 Busy schedules are starting to pick up again as school is back in session and a new season is beginning in just a few days. And with all of the excitement that comes with the changing of the leaves, the Wilmington, DE area is gearing up for a great fall season of events! The following events are on the calendar these next few months, coming up in September and October, and are certainly ones you will not want to miss. Wilmington and Newark, DE are great places to purchase a home, so now is a great time to get out and explore— experience all you can in the area so you can move forward with your Wilmington, DE real estate purchase.
Cool Springs Farmers' Market
Thursday, September 19 through October 17, 2013; 4 PM to 8 PM
Recurring weekly on Thursdays
Lower Cool Spring Park; 710 North Lincoln Street, Wilmington
What better way to celebrate fall than with the fruits of the season? The Cool Springs Farmers' Market is a community-based initiative to promote access to fresh, health and delicious vegetables and produce in Wilmington's West Side, held in conjunction with "West Side Grows."
CUR(EAT): A Food Based Exhibition
Thursday, September 19 through November 17, 2013; Recurring daily
Delaware Center for the Contemporary Arts, Wilmington
CUR(EAT) is a series of socially engaged artworks that involve visitors in literal and metaphorical taste-tests. The exhibition initiates a dialogue surrounding art and creative ritual. The Act of Drinking Beer With Friends Is The Highest Form Of Art— Tom Marioni will build a beer bar featured in the gallery with local guest celebrities on select Wednesdays at the DCCA.
Oktoberfest at the Delaware Saengerbund
Friday, September 20 through 22, 2013; Delaware Saengerbund
49 Salem Church Road, Newark, DE

Friday 5 PM to 11 PM, Saturday 12 PM to 11 PM, and Sunday 12 PM to 6 PM
This perfect fall event will be fun for the whole family! The opening parade will begin Friday at 7 PM and this 3-day event will include Bavarian dancers and a German band for your entertainment. Numerous selections of German delicacies as well as imported gifts and souvenirs will be available for your enjoyment.
Walking Tour: Rocks and Roll Mills
Saturday, September 21, 2013; Recurring monthly on the 3rd Saturday
Hagley Museum and Library; 11 AM to 12:30 PM
Explore the geology of the Brandywine Valley and its impact on the milling industry on a tour created and led by Hagley Guide Tom Stack. Visitors will work with fellow guests to cut a piece of Delaware Blue Rock and take a souvenir home. Walking tour is included in cost of admission. Use Hagley's main entrance off Route 141 in Wilmington, Delaware. The tour runs 11AM to 12:30PM on Saturday, September 21, October 19 and November 9.
Sunday Pirate Sail on KALMAR NYCKEL
Sunday, September 22, 2013; Recurring weekly on Sunday
Kalmar Nyckel Foundation; 1124 E. Seventh St., Wilmington
11 AM to 12:30 PM
KALMAR NYCKEL will be back in her home port of Wilmington, DE from September 13th through September 29th offering 1 ½ hour public sails from Dravo Plaza on the Wilmington Riverfront. Passage for all sails is $35 for adults and $20 for children 17 & under. To make your reservations, call 302-429-7447 or visit KalmarNyckel.org for more information.
Newark Fall Home Show
September 27 through 29, 2013
Christiana Mall; 132 Christiana Mall, Newark

Newark's Fall Home Show will be held on September 27 through 29, 2013. This annual show focuses on residential buyers by offering products and services for use in and around the home. A great way to spruce up your Wilmington, DE homes this fall!
Looking to make a move to this great area and begin your Wilmington, DE home search? Let us help you discover your real estate options and move closer to purchasing your next home— we even offer FREE first-time homebuyer seminars!
Katina Geralis
Wilmington, DE Real Estate Expert
Keller Williams Realty
Wilmington Real Estate
Wilmington Homes for Sale
Visit My Website
Contact Me
Find me on Facebook