Thursday, August 22, 2013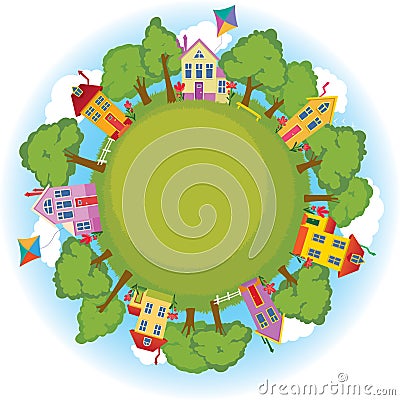 If you're considering buying a home in Wilmington, DE, you've probably already mapped out your home feature wishlist and more importantly, your dream location. You might have neighborhoods in mind where you'd like to live and if not, now might be the time to begin researching them. Or maybe you've already found your dream home, visited the open house, had a private showing, and are now wondering if the location is best for your family. The location of Wilmington, DE real estate is as important as the home itself and how it's suited to your wants and needs. How do you know if the neighborhood is right for you? It pays to do your homework before making an offer and these tips should help you make the final decision when buying Wilmington real estate.
Talk to the Neighbors
Without being too intrusive, look for ways to speak to the neighbors— perhaps outside at an open house or during your private showings. Find out what they think of the block and the neighborhood, look for their opinions on the area and its safety. Maybe they will tell you about problem neighbors or recent break-ins nearby or bonus, someone on the block who's planning a remodel that will affect the neighbors or someone who's looking into selling their home soon. A more desirable home could be coming on the local market and one you might like to look into.
Visit at all Hours, Day and Night
Your showings are most likely during the day, as are the open houses. But try to visit the Wilmington property at night to check out the area and how it functions after dark. Observe the neighborhood— is it noisy or calm? Is there a lot of traffic? It might also be helpful to visit on the weekend and during the early morning to get a sense of how your neighborhood and future home could look should you choose to make an offer and eventually become a homeowner.
Read the Newspaper
Look to the newspaper for local happenings, crime in the area, school ratings, and even other Wilmington real estate listings or recently sold homes nearby. These are all telling of the type of neighborhood you might be moving into and for real estate, the prices of recently-sold homes can give you an idea of pricing strategies. Some neighborhoods even have blogs where neighbors and homeowners can post comments, complaints, advice and issues concerning the area. A simple internet search can help you find out if the neighborhood has a local blog.
Turn to Google
When buying a house in Wilmington, it's often helpful to do a Google search. Google the street address to find out other businesses on the block that might reduce the number of parking spaces, for instance. Google views are sometimes older photos where you might be able to take a peek into the history of the home— maybe you'll find out that the home has been extensively renovated and the homeowners have improved the home for the better (or worse).
The internet has a wealth of resources for investigating your future Wilmington, DE home and neighborhood. Do your homework, research everything, and contact your Wilmington real estate agent for more details and options for purchasing. First-time homebuyer? Not a problem! Join one of our FREE First-time Homebuyer Seminars and soon, you'll have all of the information you need to become a homeowner in the Wilmington and Newark areas of Delaware Real Estate.
Katina Geralis
Wilmington, DE Real Estate Expert
Keller Williams Realty
Wilmington Real Estate
Wilmington Homes for Sale
Visit My Website
Contact Me
Find me on Facebook