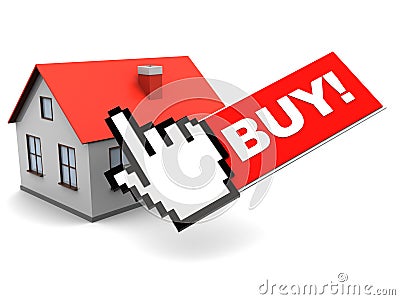 It's officially spring and the Wilmington, DE real estate market is about to take off! Mortgage rates are rising, housing prices are increasing, homebuyers are noticing the local real estate market heating up in Wilmington and Newark. But if you've never purchased a home in Delaware, the task can seem a bit daunting. Don't worry! Whether you're ready to buy this season or next year, there are a few things that can help you prepare for your first-time homebuyer experience:

Determine Your Budget
Start your first-time homebuyer journey off on the right foot and speak to a lender or mortgage broker. Before you begin your home search for Wilmington real estate, you'll want to find out how much home you can afford. A lender or broker can help you determine your budget, which type of home loan fits your needs and also better assess your financial situation.
Find Where You Want to Live
One of the beginning steps in preparing to buy a new home in Wilmington is finding the right neighborhood. Start by taking a tour of the neighborhoods that peak your interest. You've heard the phrase "location, location, location," and when it comes to buying a new home, it could not be more true. After you find out where you'd ultimately like to live, you can narrow down homes in Wilmington and Newark. This can also help your real estate agent pick the best properties for you and your needs.

Search for Homes Online
You have determined your budget and the neighborhood you'd like to live in, now you can begin your search for Wilmington real estate. Categorize homes by price, size, and location— you can use our home search tool to get started. "Early in the stages of looking for a home, online is a great place to start. You get a good general sense," one real estate insider advised. Although, when you have questions and concerns, always run them past your real estate agent. The internet does not always have the right information for your particular area.

Partner with a Great Agent
As your Wilmington real estate team, we can help you find the best neighborhood and homes for you, as well as help with mortgage tips, especially for first-time buyers. When you choose the Kat Geralis Home Team at Keller Williams, you are putting yourself in great hands whether this is your first or fifth time buying (or selling!) a home.
We're here to help you with your homeowner goals! You can also learn more about the buying process at our FREE First Time Homebuyer Seminars!
Katina Geralis
Wilmington, DE Real Estate Expert
Keller Williams Realty
Wilmington Real Estate
Wilmington Homes for Sale
Visit My Website
Contact Me
Find me on Facebook
Follow me on Twitter