Thursday, February 20, 2014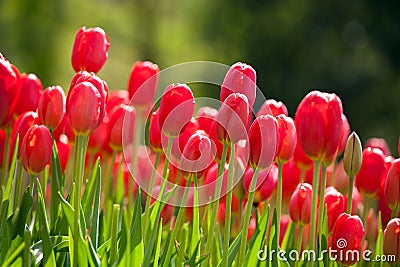 Spring is almost here! And with many homebuyers and home sellers preparing to jump into Wilmington, Newark real estate and move to new homes this season, it's a great time to explore the surrounding communities and attend local events in the area.

Below are just a few events you can plan to attend this spring in Wilmington and Newark:
A Day with Dinosaurs
Through February 24, 2014; 9:30 AM to 4:30 PM
Delaware Museum of Natural History
Wilmington DE

There's a dinosaur in Wilmington— located at the Delaware Museum of Natural History! Spend a day with these extraordinary creatures and take the opportunity to get up close to the Hadrosaurus skeleton from the Academy of Natural Sciences of Drexel University. Guests can learn how scientists determine what dinosaurs may have looked like with this exhibit.
Etch A Sketch People, Presidents and Places
Through March 2, 2014; Tues-Sun 9 AM to 4:30 PM
Delaware Children's Museum
Wilmington DE

This is a great event for the whole family! Find out how artist Tim George creates curves with straight lines on Etch A Sketch toys with over 50 artworks. Including portraits of Dr. Martin Luther King, Jr., Delaware's own U.S. Vice President Joe Biden, Jr., each of the 44 U.S. Presidents from George Washington to Barack Obama, and landmarks from around the country, such as Mount Rushmore and the White House. You can even try your own artwork on the Etch A Sketch!
Philadelphia Flyers Alumni Take on the Capital One All-Stars
February 22, 2014; Game begins at 6:30 PM, Doors open at 5:30
University of Delaware Fred Rust Ice Arena
Newark DE

On February 22, head out to watch the Philadelphia Flyers Alumni Hockey Team take on the Capital One 360 All-Stars. The legends will take to the ice at 6:30 PM, with doors opening at 5:30 to begin a silent auction and autograph opportunity with Flyers legend Brian Propp. Fun for the whole family can be found at this event with many activities and sports excitement planned for the evening!
DEEC Egg Drop Challenge
February 23, 2014; 1 PM to 3 PM
DuPont Environmental Education Center
Wilmington DE

A springtime activity and chance to have fun despite the winter weather! The second annual DEEC Family Egg Drop Challenge is the perfect event for teaming up with your family to win a prize! In this event, family members will take off on a scavenger hunt, earn points, and use the points to "purchase" materials to protect their team egg. The objective is to drop the egg off on the balcony, but will yours make it to the end?
45th Annual Dollars for Scholars Book Sale
February 27, 2014 through March 14, 2014; Thu-Sat 10 AM - 9:30 PM, Sun 11 AM - 5 PM
Concord Mall
Wilmington DE
Come out and support college scholarships for Delaware women in the area's largest sale of gently-used books, Dollars for Scholars. This year marks the 45th annual Dollars for Scholars Used Book Sale, presented by the Wilmington branch of the American Association of University Women. Most items are priced from $1 to $5 and include more than 50 categories from books to CDs and DVDs to puzzles.
Ready to begin the process of buying Wilmington, DE real estate this spring? Contact us today and we can work to find the best home for both you and your family. You can also learn more about the buying process at our FREE First Time Homebuyer Seminars!
Katina Geralis
Wilmington, DE Real Estate Expert
Keller Williams Realty
Wilmington Real Estate
Wilmington Homes for Sale
Visit My Website
Contact Me
Find me on Facebook
Follow me on Twitter