Thursday, October 31, 2013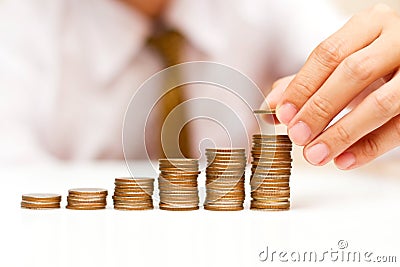 If you've been on the fence about buying real estate in Wilmington, DE, you may be anxious to know where the rising mortgage rates are headed. In today's housing market, this is the primary factor— along with rising housing prices— that decide whether Wilmington DE homebuyers will take the steps forward and start the real estate journey.
According to the Mortgage Bankers Association forecast, "mortgage rates will likely rise above 5 percent in 2014 and average 5.3 percent by the end of 2015."
From where things stand now in real estate in Wilmington, DE, that's a big difference. In fact, just this week the Mortgage Bankers Association reported that the average 30-year fixed mortgage rate was at 4.33 percent which is the lowest average since June.
What's keeping the rates so low? The Federal Reserve's bond-buying program that will soon begin to taper down as we move into 2014. "The MBA expects that the Federal Reserve will decide to taper its $85-billion per month bond-purchasing program in early 2014 and end it altogether in September 2014," reported Realtor Magazine.
The MBA's Chief Economist weighed in: "As a result, mortgage refinancing will continue to drop, and borrowers seeking to tap the equity in their homes will be more likely to rely on home equity seconds rather than cash-out refinances."
And with the bulk of mortgage applications being refinancings, the MBA has also projected that that trend begin to slow and soon enough, reverse by next year. The new trend will be purchase loans making up 60 percent of originations next year, due to an increase in home sales and home prices, as compared to about 38 percent this year.
Are you ready to take the plunge before mortgage rates rise even further? Ready to begin your Wilmington, DE home search? Let us help you discover your real estate options and move closer to purchasing your next home— we even offer FREE first-time homebuyer seminars!
Katina Geralis
Wilmington, DE Real Estate Expert
Keller Williams Realty
Wilmington Real Estate
Wilmington Homes for Sale
Visit My Website
Contact Me
Find me on Facebook