Thursday, January 23, 2014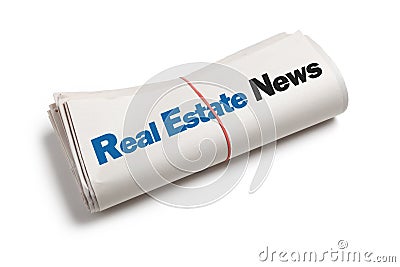 2013 saw a major recovery in the Wilmington real estate market and 2014 is expected to continue that trend. This year, homebuyers and home sellers alike will benefit from Wilmington, Newark real estate as the market continues to strengthen.

In fact, according to MSN Real Estate, "Most experts predict a slower, steadier, more even "pace" this year in most of the country, even as mortgage rates and home values inch up." And while limited inventories may not be at the forefront of this year's Wilmington DE real estate market, there are a few other things to keep in mind when buying homes in Wilmington and Newark this year.

Buy When You're Ready
Don't feel the need to buy a home in Delaware during the busy spring and summer real estate rushes. And don't feel out of the loop because you didn't strike during the hot market pick-up last year. You may have been able to get a better mortgage rate, yes, but you should buy a home when you and your finances are ready. The right time to buy a home will always be when you can afford it.

Buying a Home is a Marathon, Not a Sprint
When you purchase a laptop or new phone, the process is quick. You find what you like and you buy it— not the same with real estate. Take your time finding the right home for you, not just one that will simply "do" for now because you can't find anything similar to what you truly want to own. Just as MSN Real Estate says, "Remember that a home is your place to live first and an investment second. Take the time you need to find the right home."

Don't Crunch the Numbers on Your Own
If you're in the market to buy a new home, you're liking reading real estate articles and watching the news to hear all kinds of data and statistics on rates and levels. Don't crunch the numbers on your own! Consult your real estate agent and keep your own goals and numbers at the top of your mind. When you have questions about what you hear, consult your real estate agent.

Keep It Local
Real estate is all about the local markets. What's happening in other areas of the country that makes headline news is not necessarily happening or characteristic of the real estate market in Wilmington and Newark. Remember that our area of the country has its own real estate identity— if you have questions, just ask. The best thing you can do is chat with someone who has the knowledge of the area and the market.
Are you ready to take a look at the area homes for sale and begin the process of buying Wilmington, DE real estate? Let me help you decide which type of property best fits your needs for homeownership. Together we will work to find the best home for both you and your family. You can also learn more about the buying process at our FREE First Time Homebuyer Seminars!
As always, feel welcome to Contact Me for more information about Homes for Sale in Wilmington and Newark. I am here to help you with your homeownership goals!
Katina Geralis
Wilmington, DE Real Estate Expert
Keller Williams Realty
Wilmington Real Estate
Wilmington Homes for Sale
Visit My Website
Contact Me
Find me on Facebook
Follow me on Twitter